How does stress affect our lovely skin?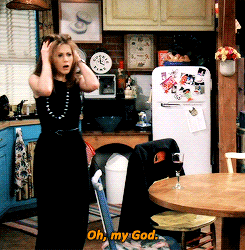 April has been Stress Awareness Month since 1992. We all get stressed it's inevitable and it's what keeps up going throughout life.
stress
strɛs/
noun
noun: stress
pressure or tension exerted on a material object.
"the distribution of stress is uniform across the bar"
synonyms:pressure, tension, strain, tightness, tautness;
raretensity
"the distribution of stress is uniform across the bar"*
There are many reasons why we get stressed in our everyday lives, and it's not all good. There are some positives to having stress:
Stress keeps up motivated. Without the stress of deadlines and responsibility, nothing would get done because we'd have no urgency to do anything.
Stress is also a cognitive enhancer, it makes your brain work better in certain academic situations.
Stress can enhance our physical performance by the use of adrenaline, which is all well and good
However there are many negatives to stress as well.
It can lower your immune system, headaches, chest pains, fatigue, sleep problems and many more.
Here at Burbage Aesthetics the one that we are worried about is the effects that stress has on your skin.
Stress causes a chemical response in your body in the form of the hormone cortisol. Which makes the skin more sensitive and reactive and make it harder for your skin problems to heal. It also tells your glands to make more oil, which is turn makes you more prone to acne.
How many times have you had a breakout on your face when you've been stressed?
We frown when we're stressed, we wince from headaches, we train our face to hold these lines and that's where Burbage Aesthetics can help.
We offer anti-wrinkle injections and filler solutions for your stressed out skin, making it easier for you to look in the mirror and giving you one less item on your list to stress out.
Here at Burbage Aesthetics we tailor the plan to each individual client and encourage the least amount of work once we identify your problems. It's not about the hard sale here, it's about the personal specific service.
So with all this stress around us please take your time to be aware of how you are feeling and give yourself those quiet moments, breathe in deeply, meditate, take a yoga class, go for a walk with a friend, share your problems over a coffee. Just look after yourself.
We're here if you need us.
* Taken from Google definition, 3rd April 2018.