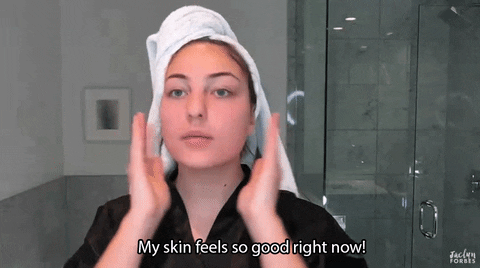 ZENii was created and formulated by multi award winning Dr. Johanna Ward, one of the UK's leading skin doctors. Lead by her, a team of doctors, cosmetic scientists and nutritionists have created a cutting edge skincare and supplements range. Each product has been meticulously formulated to deliver the very best in clinically proven ingredients and micronutrients to optimise skin health.
At ZENii they believe that the future of skincare recognises the importance of optimising cellular nutrition. They are shaping the future of skincare by recognising the synergy between what goes into the body and how we treat our skin topically.
They believe in nourishing the skin from without and within. This is the future of anti-ageing, wellness and living a long and healthy life.
At Burbage Aesthetics we are now stocking these gorgeous ZENii products.
RADIANCEROLLER
The ZENii RadianceRoller is a powerful skin rejuvenation tool that can help you get the most out of your topical skincare & can help you achieve your skin health goals.
It is a high calibre home microneedling device designed to help your topical skincare penetrate deeper and have more impact. Regular roller use will help to brighten, rejuvenate & stimulate your skin.
STEM CELL RENEWAL CREAM
This utterly divine, state of the art stem cell renewal cream is a light weight, high powered rejuvenating formula.
Botanical stem cells derived from citrus plants help protect the skin against free radical damage, help nourish the skin and hydrate the skin from within.
Used twice daily it will help hydrate, protect and support your skin cells.
CLARIFYING MASQUE
This beautiful dead sea mud masque combines glycolic acid, zinc oxide and dead sea mud for ultimate oil and pore control performance. It can be used on all skin ~ including sensitive skin ~ for oil control, detoxification and skin hydration.
Mineral rich dead sea mud

Glycolic acid and zinc oxide

Oil and pore control
Suitable for all skin types.
SALICYLIC EXFOLIATOR
ZENii Salicylic Exfoliator is a clinically proven 2% salicylic acid lotion that helps to control oil and helps to shed unhealthy skin cell build up. It can be used to unclog pores in congested skin, treat excess oil in acne and brighten dull or lacklustre skin.
A 'must have' product for anyone with problem skin, acne, blackheads or blemishes.
Skin Type: Acne, congestion, blackheads, dull skin, anti-ageing, poor skin texture, men.
PROCLEAR
ProClear is a bespoke micronutrient formula ideal for maintaining skin health & calming internal inflammation. It contains tumeric, bromelain & green tea natural anti- inflammatories as well as vital vitamins and minerals essential for skin health (vitamin a, vitamin c, vitamin e, vitamin d3, zinc & magnesium).
If you would like anymore information on this amazing products and the benefits of using them please do not hesitate to contact us.